RESULTS THAT SPEAK FOR THEMSELVES
See how our products have worked for customers who have shared their amazing results
Pro Care Sonic Toothbrush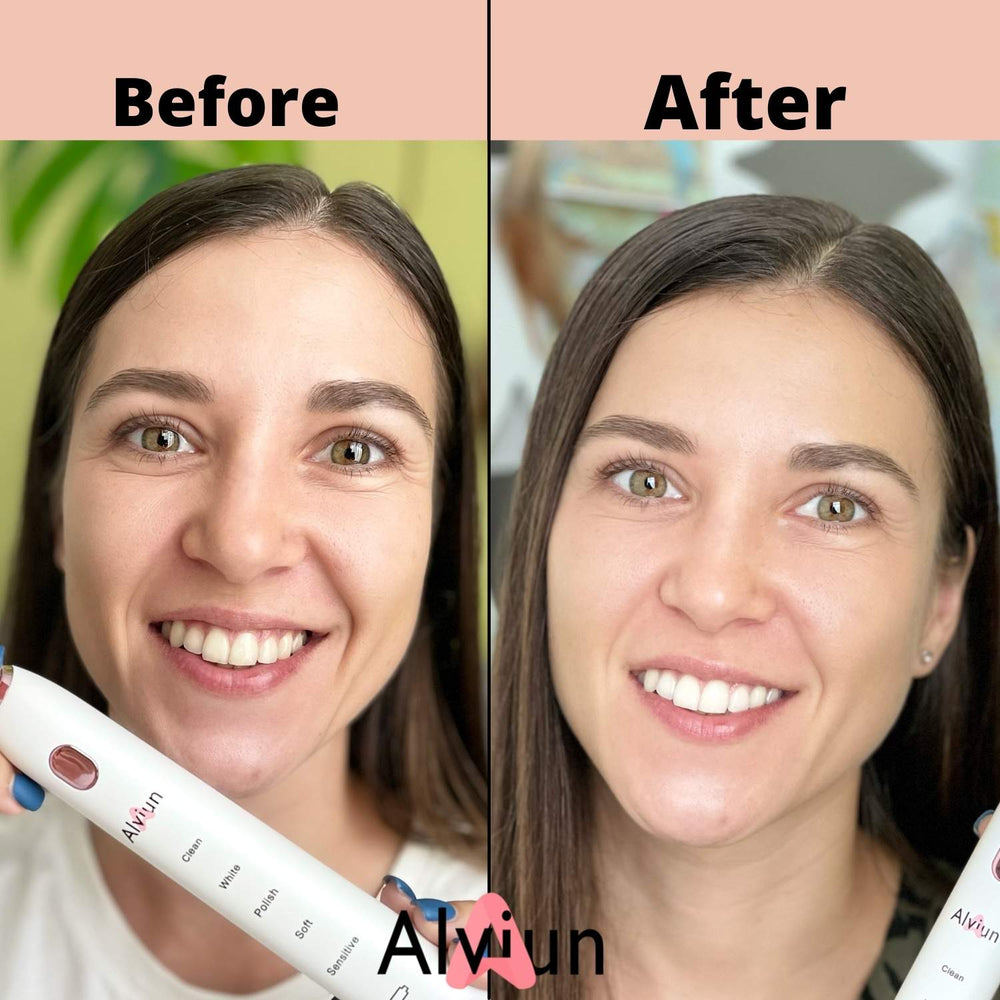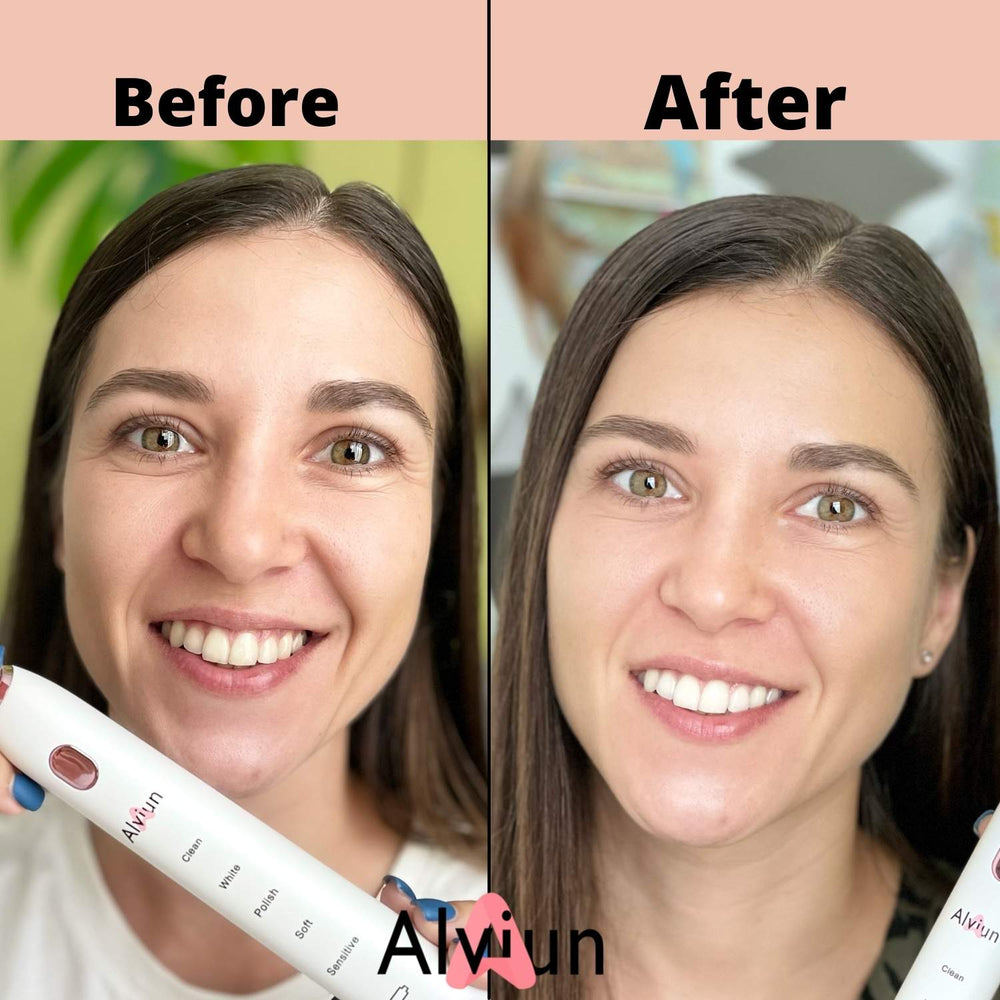 Honestly worth the money. Really nice and innovative. It does a great job cleaning my teeth due to the different settings. Love! - Crissey S.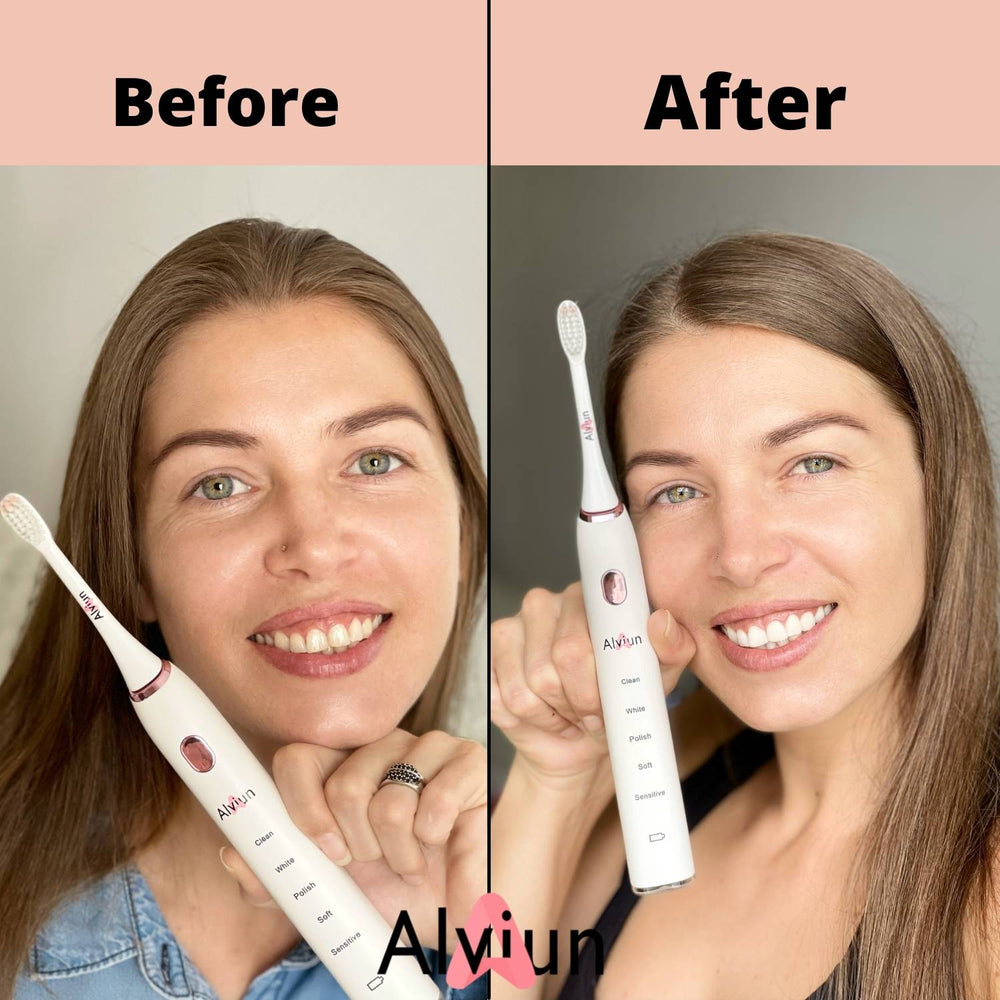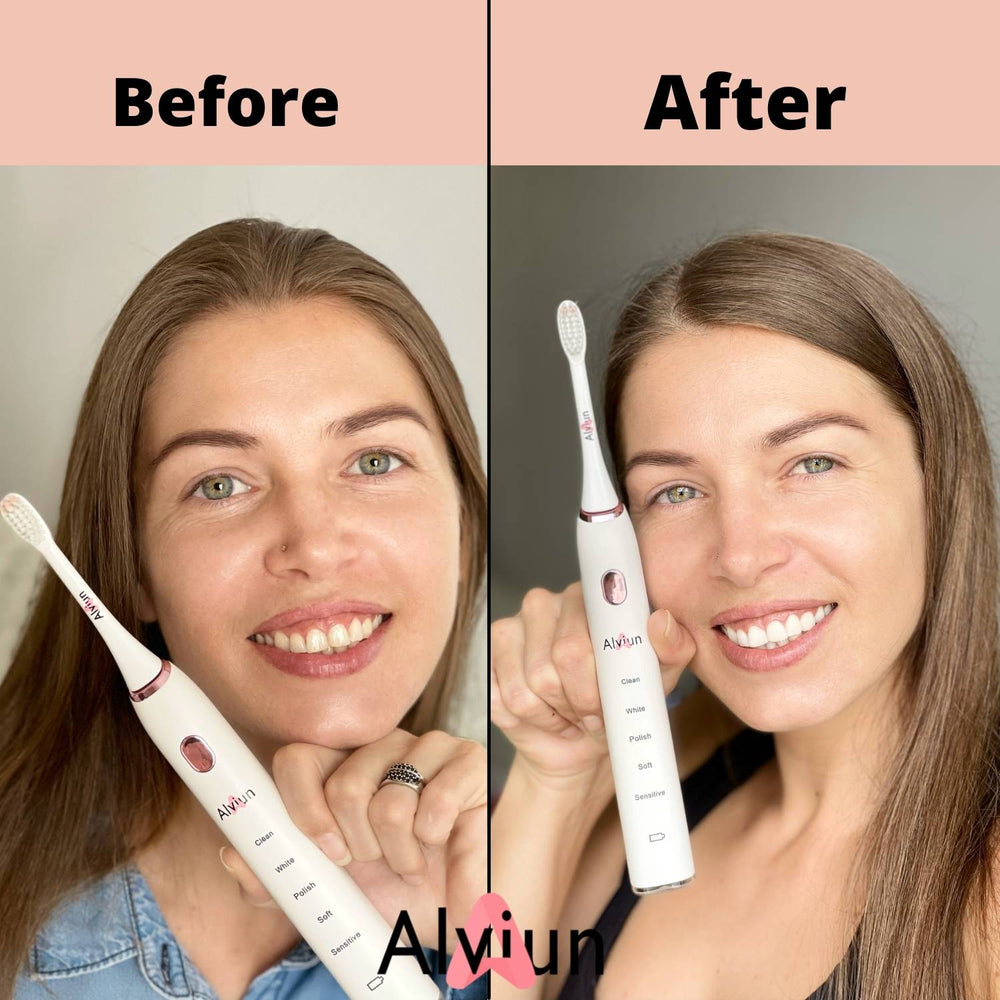 For someone who has sensitive teeth and weak gum lines like me, this toothbrush is a perfect product to strengthen my oral care routine! - Karlie M.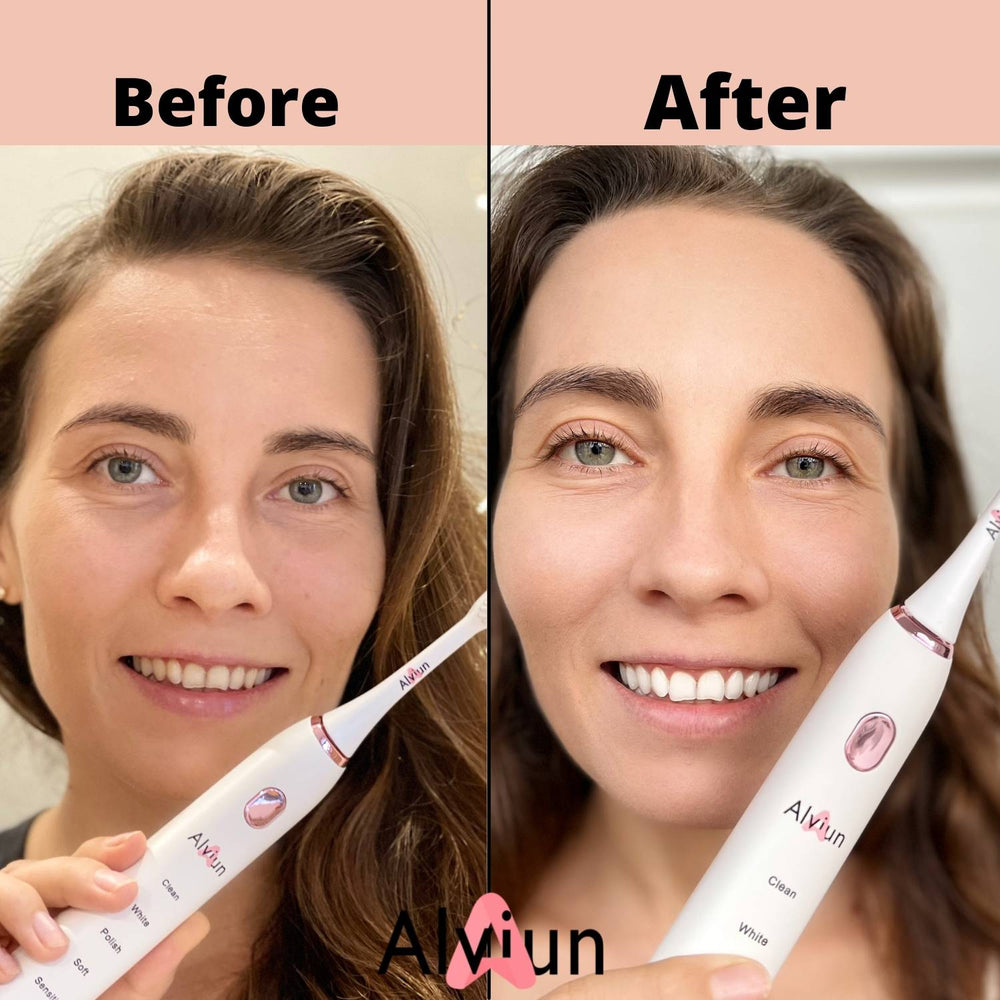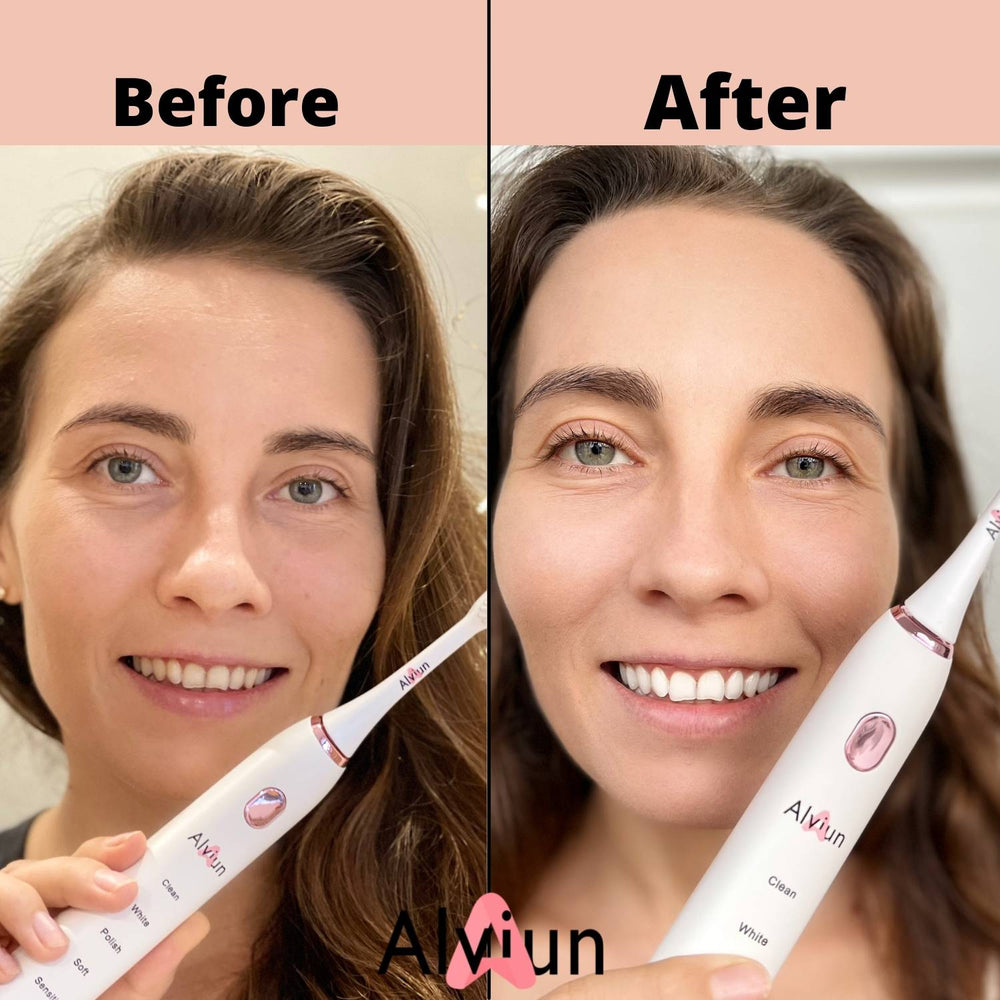 No bleeding gums = PERFECTION! I always have issues finding a good electric toothbrush to help my oral care concern. Alviun is my best discovery as the toothbrush is very gentle for your teeth yet powerful enough to wipe out your stains, plaque, etc. - Sophia B.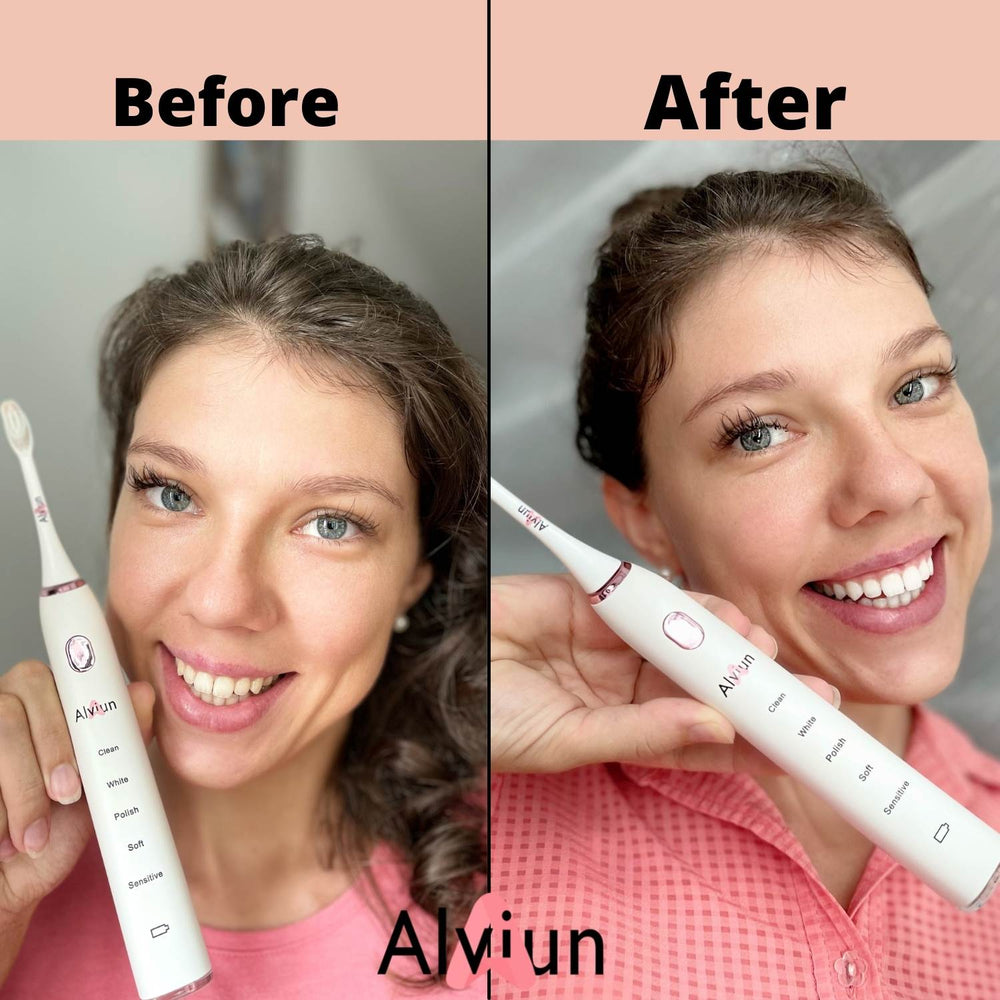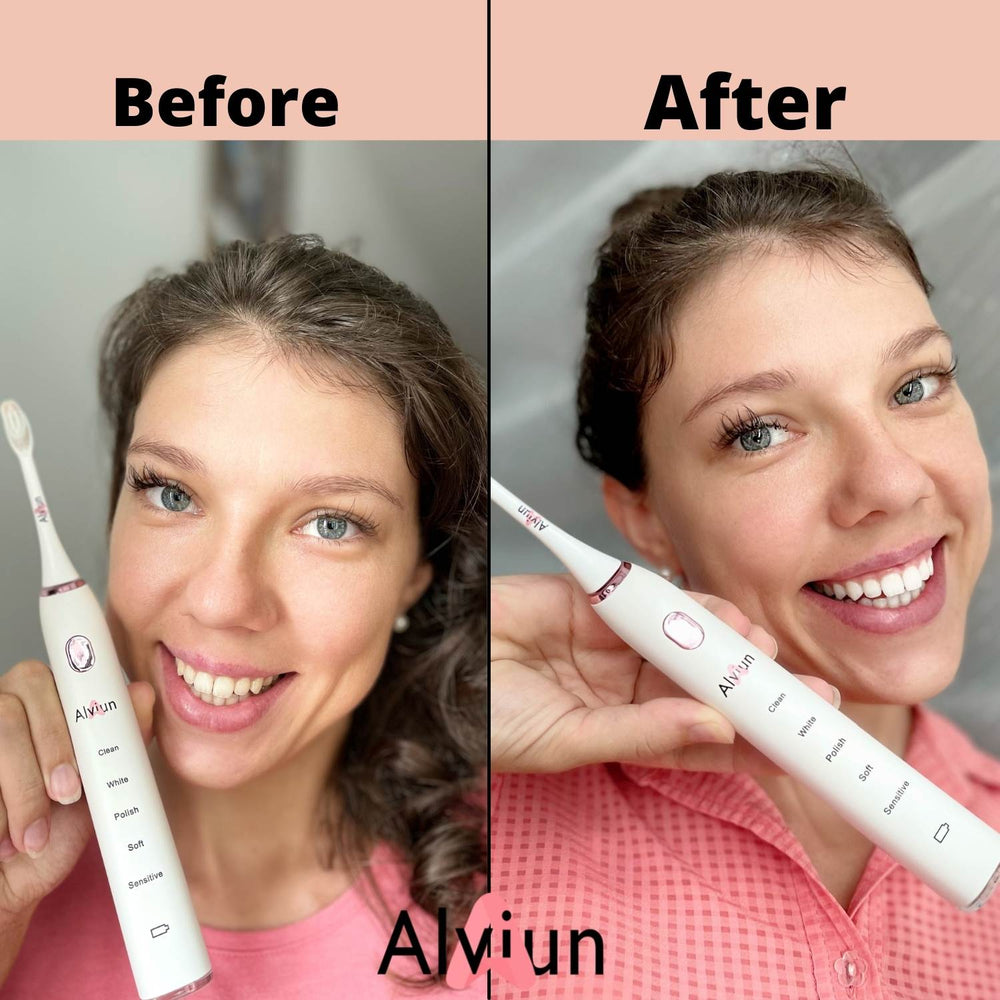 I'm the kind of person who actually enjoys going to the dentist office for a cleaning. This toothbrush gives me the same extra, sparkly white feel I get when I leave the dentist. - Kane B.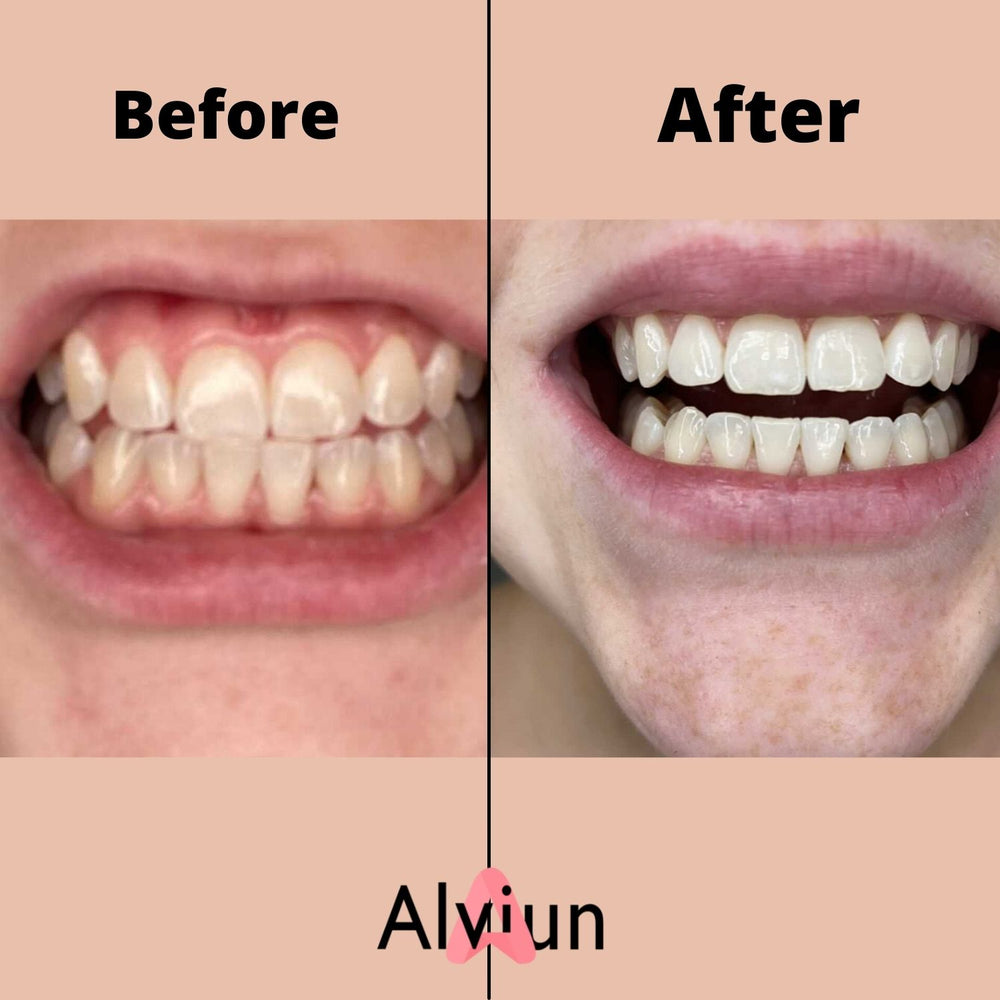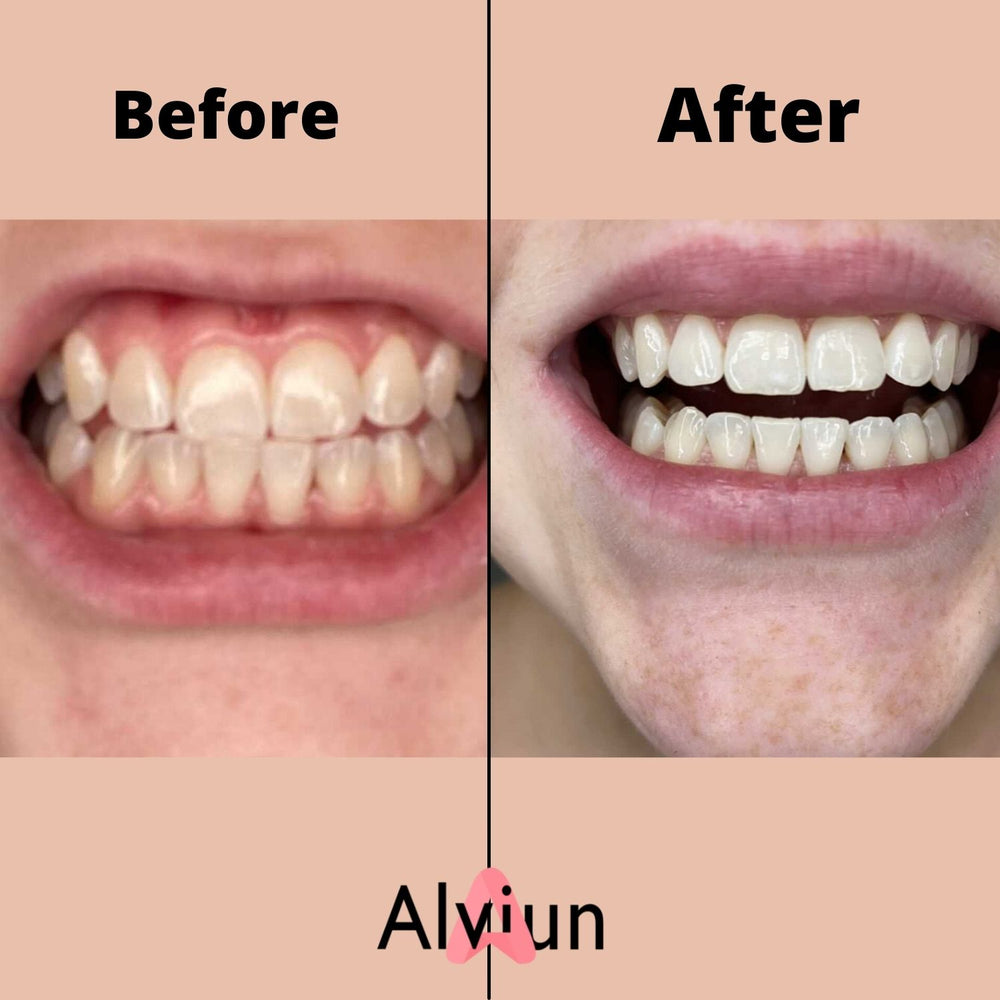 2 Months of use and I am seeing a big difference! - Tahlia Jane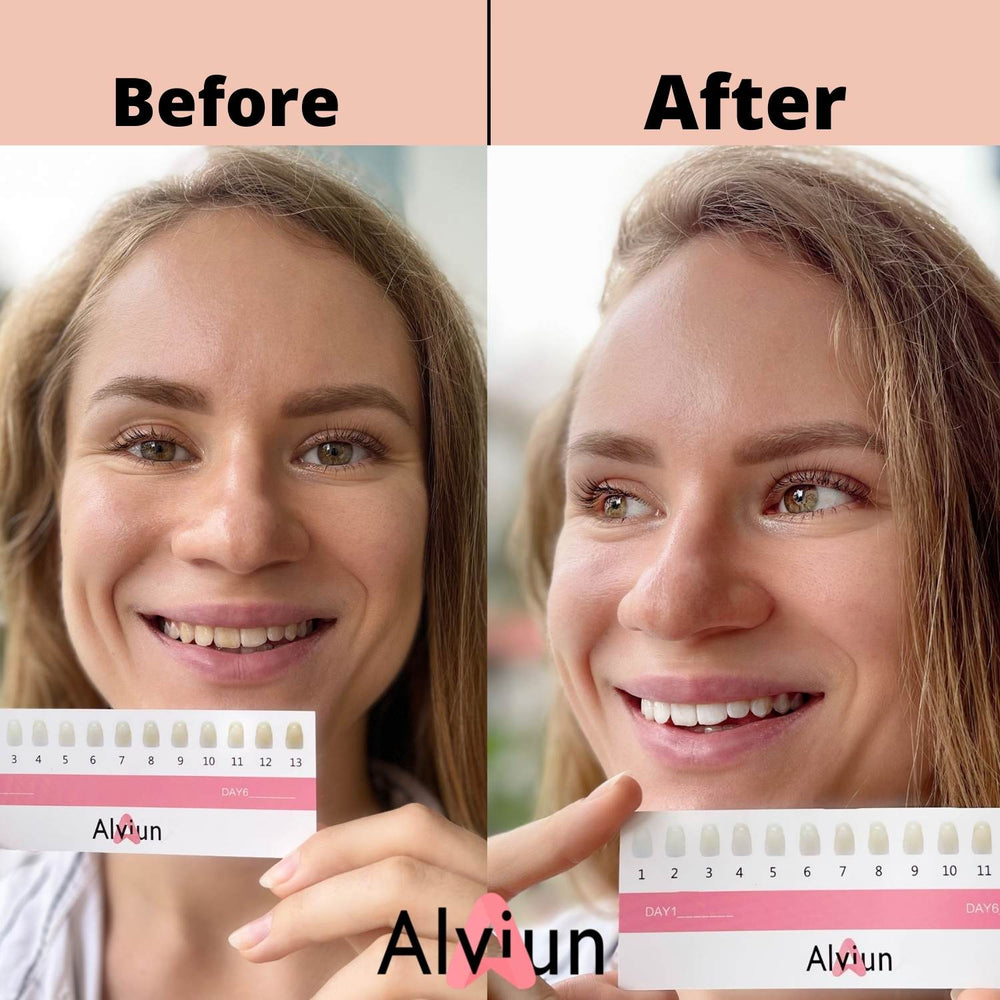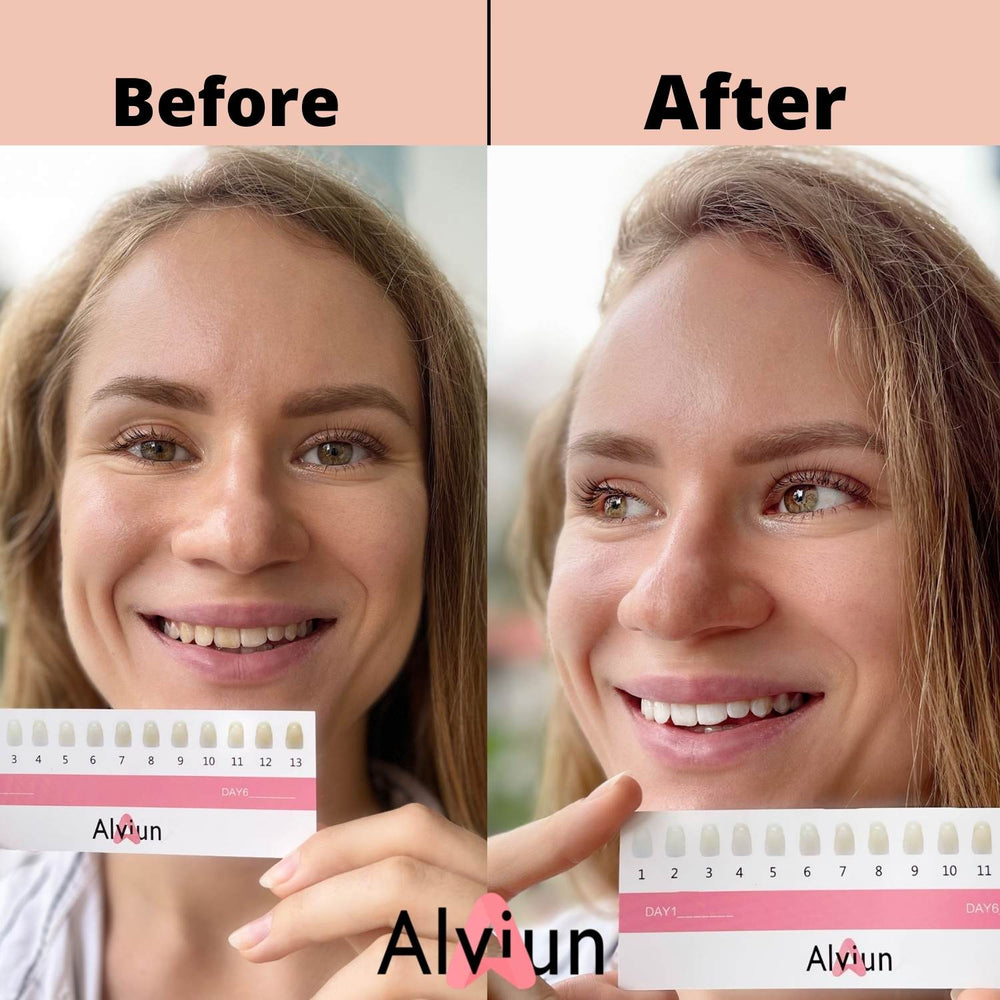 I got so many compliments on my teeth after using the Alviun teeth whitening kit, my teeth got whiter and shinier, with no sensitivity, that's what I love about this kit! This will always be my favourite dental care product! - Jenna A.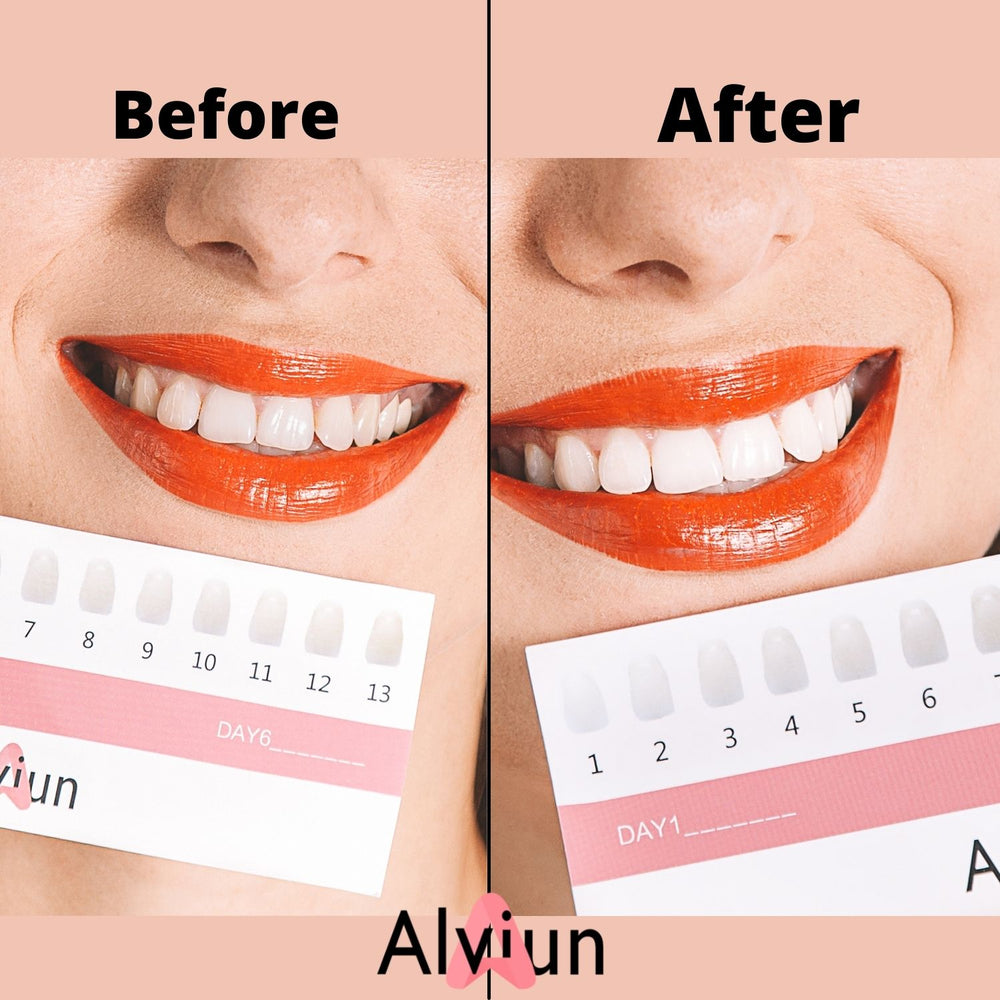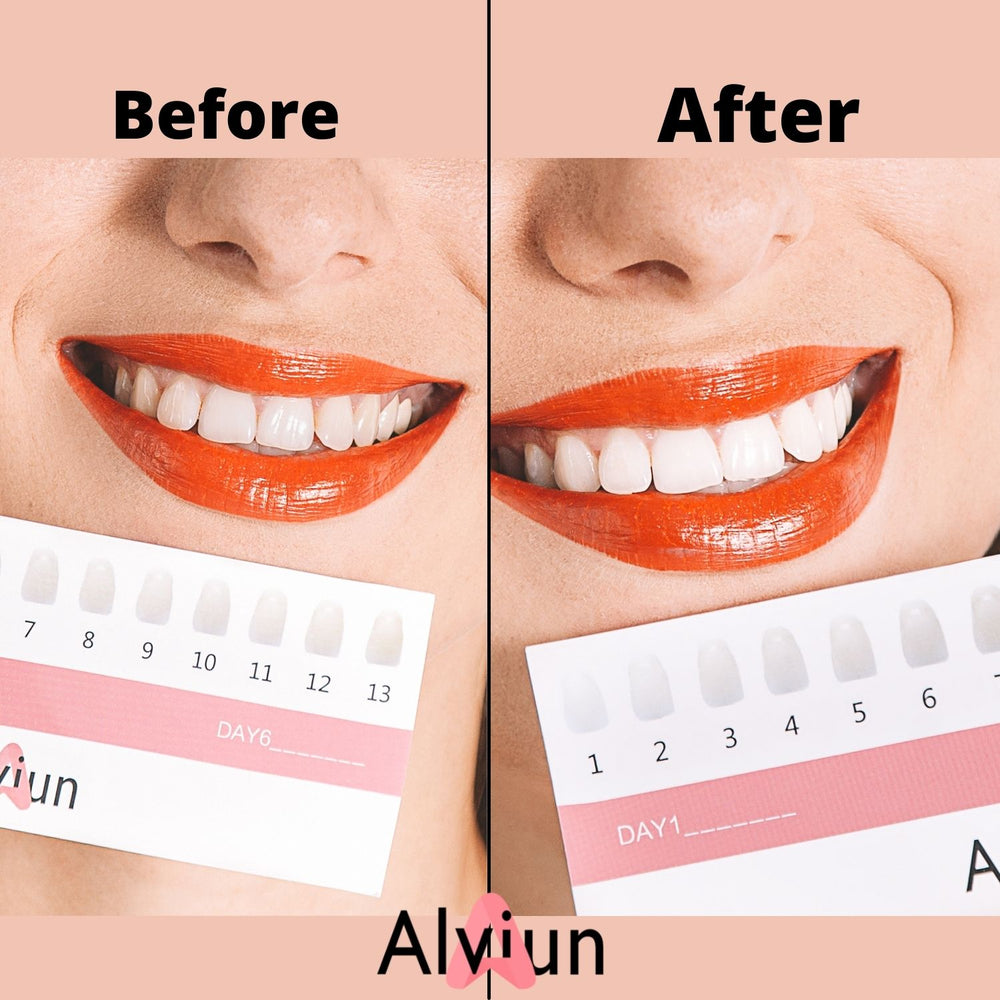 Great product, gentle formula with no sensitivity after using it. I also noticed my teeth have become whiter after the first try. Love it so much. - Bronte C.
×