Toothpaste Tablets
$10.21
Regular price
$16.34
Transform your daily oral hygiene with Alviun Toothpaste Tablets. Infused with the refreshing zing of Spearmint, these tablets not only invigorate your senses but also contribute to a healthier, more luminous smile. Each tablet symbolizes a step towards eco-conscious living, aligning your wellness routine with environmental stewardship.
Usage Instructions:
Bite: Take one tablet.
Brush: Wet your toothbrush and brush to create a cleansing foam.
Rinse: Finish with a clean rinse.
Packaged in eco-friendly, refillable glass jars, Alviun Toothpaste Tablets are a testament to a greener, more vibrant lifestyle.
Each jar contains 62 tablets, providing a full month's supply for twice-daily brushing.


30-day 100% Money-Back Guarantee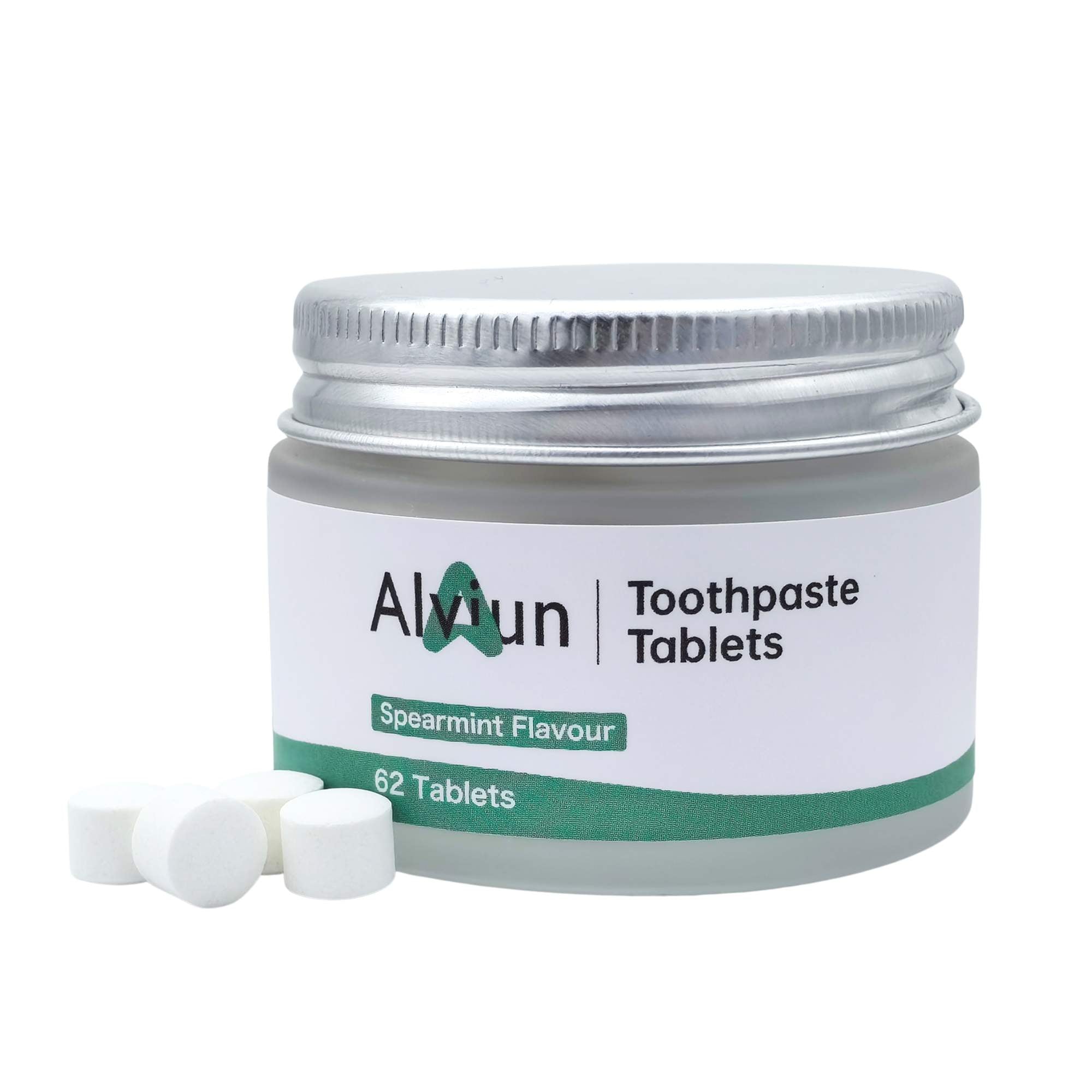 Toothpaste Tablets